Your toilet has started running (just in time for family to visit for the holidays), but don't panic.  More often than not, it's a very simple fix. If you've already eliminated other possibilities, we're going to walk you through replacing the (most common) toilet flapper.
STEP 1: TURN OFF THE WATER TO THE TOILET
Close the shutoff valve by turning it clockwise until it stops then drain the toilet tank by flushing the toilet.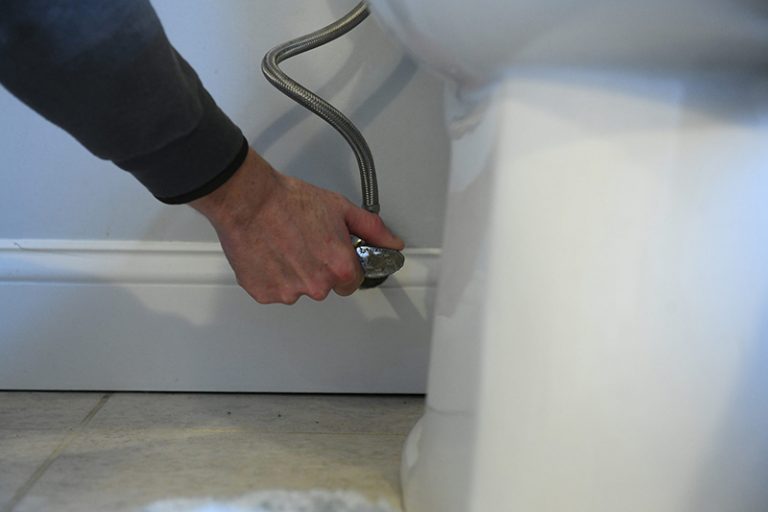 STEP 2: REMOVE THE OLD FLAPPER
Disconnect the flapper chain from the flush handle lever. There is usually a small clip on the top end of the chain that hooks into one of the holes on the handle lever. Undo the clip and let the chain drop. Slip the side ears of the flapper off of the pegs that extend from the sides of the flush valve tube.

STEP 3: INSTALL NEW FLAPPER
Hook each ear of the flapper onto one of the pegs on the sides of the flush valve. Connect the flapper chain onto the handle lever, adjusting the chain length as needed. When the handle lever is in the resting position, the chain should be relaxed, with a little bit of slack. 
Note: If the chain is too tight, the flapper may not close completely. If the chain has too much slack, it can get caught under the flapper and prevent it from fully seating in the flush valve opening.
STEP 4: TURN WATER BACK ON
Turn the water back on by turning the shutoff valve counterclockwise all the way. Test the new flapper and the chain length by flushing a couple of times and watching the flapper go up and down.
You can make this simple repair for under $10, the cheapest thing you'll buy this holiday season!