Meeting Your Home Building and Repair Needs with Quality, Integrity and Precision.
Our goal is to provide quality projects and an excellent experience.
ZN Construction is a Home Improvement Contractor in CT
We don't live in your house... but we'll treat it like we do
Thank you for visiting our website. Here you will find information about our company and the types of home improvement projects we can help you with. When you get to know us you will discover that we set high standards for customer satisfaction. We're  a cut above most other home improvement contractor companies. Learn more about who we are, where we came from and where we are going, and we think you'll agree.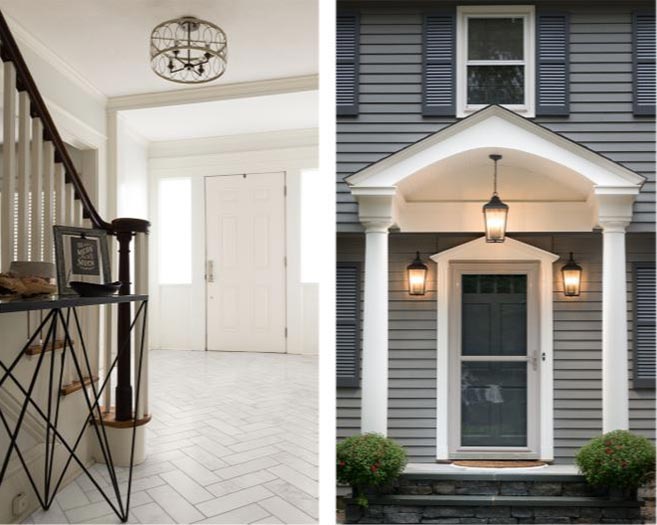 Our Home Improvement Specialties
Powder rooms to master baths, we do many bathroom renovations each year. We can remodel a typical full bathroom in 5 days from start to finish!
Kitchens are the heart of the home, but they can also be the hardest home project to tackle. Let us do the heavy lifting and make your dream kitchen come to life.
Flooring takes a beating over the years. When it's time for replacement, give us a call to discuss different types of flooring and where they are best suited in your home.

Decks and porches provide beautiful ways to enjoy the outdoors from the comfort of your home. Whether resurfacing your existing deck or a new structure, we are here to help.

Windows and doors offer natural light and outdoor views, but when they get old they can be cold! Replacing them will bring instant energy savings as well as curb appeal.
Our GAF Shingle Master certified crew offers unmatched expertise when it comes to keeping your home dry. When your roof needs to be replaced, call us for a quote.
Siding makes your house look good and helps keep the elements out. Our team of installers are well versed in all types of siding including wood, cement board, composite and vinyl.

There are many critical steps throughout the building process, but smooth drywall and gorgeous trim work are what catches the eye. When it comes to the finishing touches, our attention to detail is second to none.
"Zac and his team are great. Not only are they a contractor that shows up when planned, but he also goes out of his way to help others. ZN Construction came to serve and help do construction projects for low income families in Appalachia. Not only did he help those families, but also equipped middle school and high school students to help do the work! If you can teach a middle school student, you know what you're doing!"
"Working in real estate, I've not only referred Zac to a number of clients, but also hired him for projects on my own home. He does it all! Zac always does a great job and we have been completely satisfied with his work. He even fixed someone else's poor constructing job when we made the mistake of hiring someone else. We love working with Zac and will continue to use him in the future!"
Contact us to receive a free home improvement quote
When you choose ZN Construction, you and your project are in good hands!